It is never too late to be what you might have been or accomplish what you may have accomplished.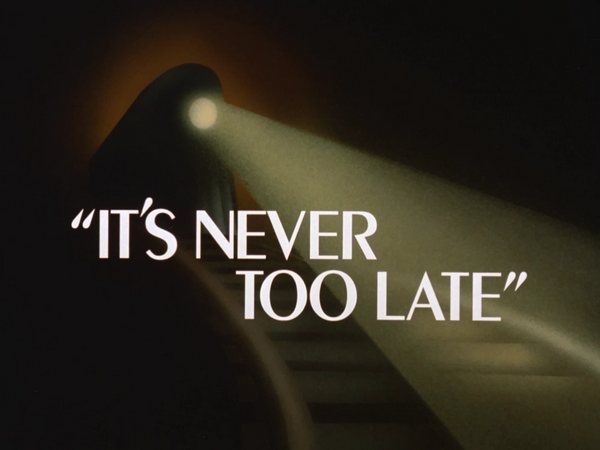 Don't be distracted by what is going on around you. In fact, things will happen, but as it is said it is how you react to each situation that matters. It is you who has to monitor your focus as it is imperative that you let go of whatever doesn't serve you. Not only that, but also you will have to let go of what others think of you. What you think of yourself is more important. Therefore, you want to keep going because people's opinions change. So keep your focus on what elevates you. I know the year is coming to an end, but what I don't want you to do is to think that it is too late for your shower of rain to come.
In fact, it's never too late.  I heard Chris Brady, the founder of Life, sharing a story about Mel Fisher, an American Treasure Hunter who spent most of his life searching for treasure under the sea. He was very meticulous about what he would focus on each day. That is to say, even when others had doubts, he would keep the spirit of certainty alive by telling the men around him that "this could be the day," and that became his mantra to the men each day. His focus was on the ultimate goal, which was to find treasure that was lost at the bottom of the sea despite the numerous challenges he faced during the process. He kept his focus. Did he eventually find the treasure? Of course he did. He found the mother lode, as Chris Brady stated in his audio CD. Will you tell yourself that this could be the day? If it's not, tomorrow could be!
This is important and I want you to remember this, "Nothing in the world can take the place of Persistence. Talent will not; nothing is more common than unsuccessful men with talent. Genius will not; unrewarded genius is almost a proverb. Education will not; the world is full of educated derelicts. Persistence and determination alone are omnipotent. The slogan 'Press On' has solved and always will solve the problems of the human race." –Calvin Coolidge
So, despite the hurdles you still have a chance, but it is up to you to monitor your focus. I mean your greatest dream can become a reality. By the same token, you have to be able to say "I am worthy" of accomplishing that which you set out to accomplish. As you monitor your focus, you will become more conscious of the perception you have of yourself. The perception you hold in your mind about yourself will play an integral part as you embark on your endeavors. In the same fashion, the things you tune into you turn into. In fact, that is the reason why it is important to monitor your focus.